Atlas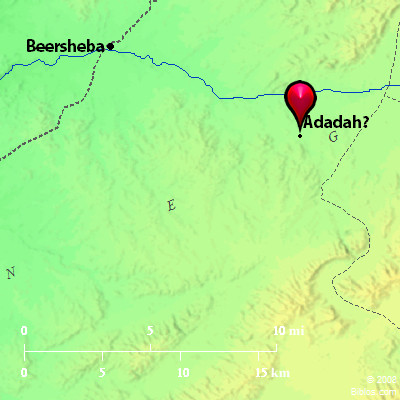 ---
Maps Created using Biblemapper 3.0
Additional data from OpenBible.info
---
You are free to use up to 50 Biblos coprighted maps (small or large) for your website or presentation. Please credit Biblos.com.
Occurrences
Joshua 15:22
Kinah, Dimonah, Adadah,
Encyclopedia
KINAH
ki'-na (qinah): A town on the southern boundary of Judah, toward Edom (Joshua 15:22). The word qinah means "elegy," "dirge," "lament for the dead." The name, however, may have been derived from the Kenites, qeniy, who had settlements in the South (1 Samuel 27:10, etc.).
Strong's Hebrew
H7016: Qinah
a city in S. Judah