Atlas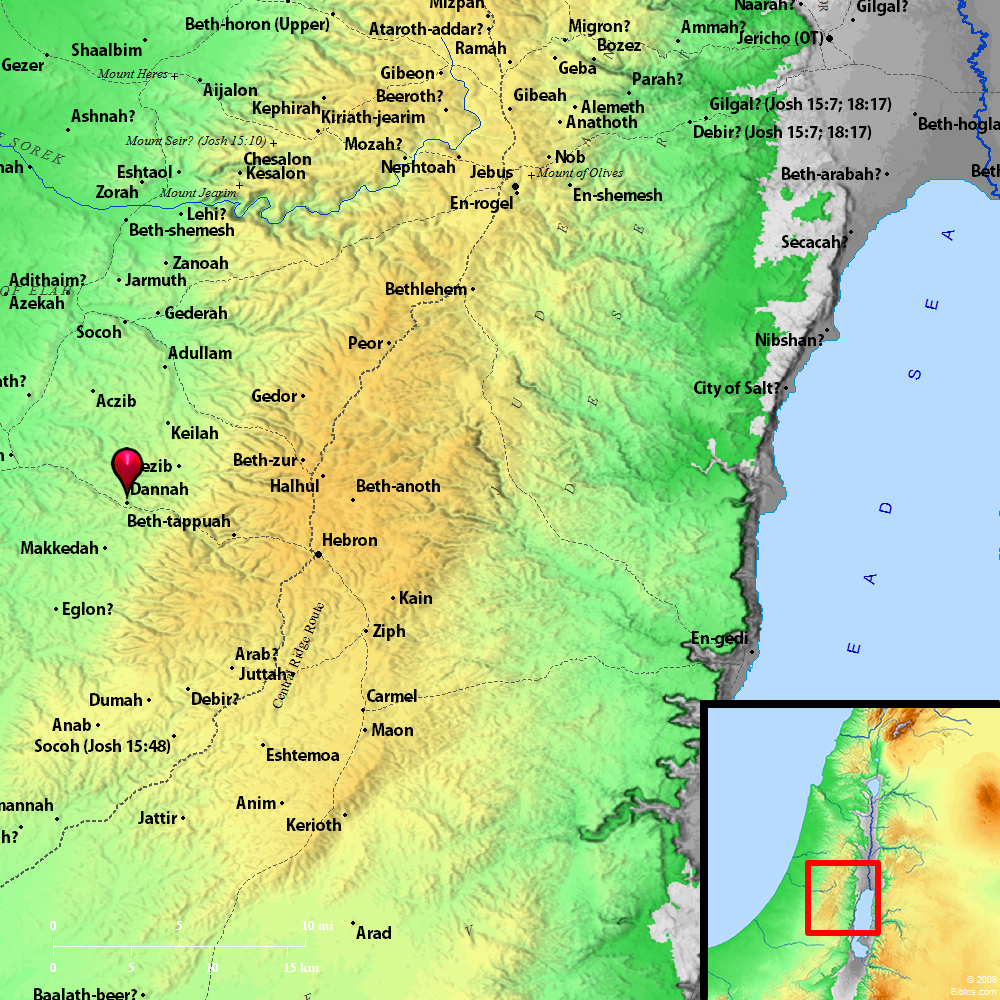 ---
Maps Created using Biblemapper 3.0
Additional data from OpenBible.info
---
You are free to use up to 50 Biblos coprighted maps (small or large) for your website or presentation. Please credit Biblos.com.
Occurrences
Joshua 15:49
Dannah, Kiriath Sannah (which is Debir),
Encyclopedia
DANNAH
dan'-a (dannah): One of the cities in the hill country of Judah (Joshua 15:49) between Socoh and Kiriath-sannah (Debir), probably Idhna-the Iedna of the Onom-8 miles W. of Hebron. See PEF, III, 305, 330.
---
DAN'NAH, probably at the modern village Idhna, as Conder thinks not at at Domeh as a recent Bible Dictionary places it. Idhna is 8 ms. n.n.w. of Hebron and 21 ms. s.w. of Jerusalem.
Strong's Hebrew
H1837: Dannah
a city in Judah