Atlas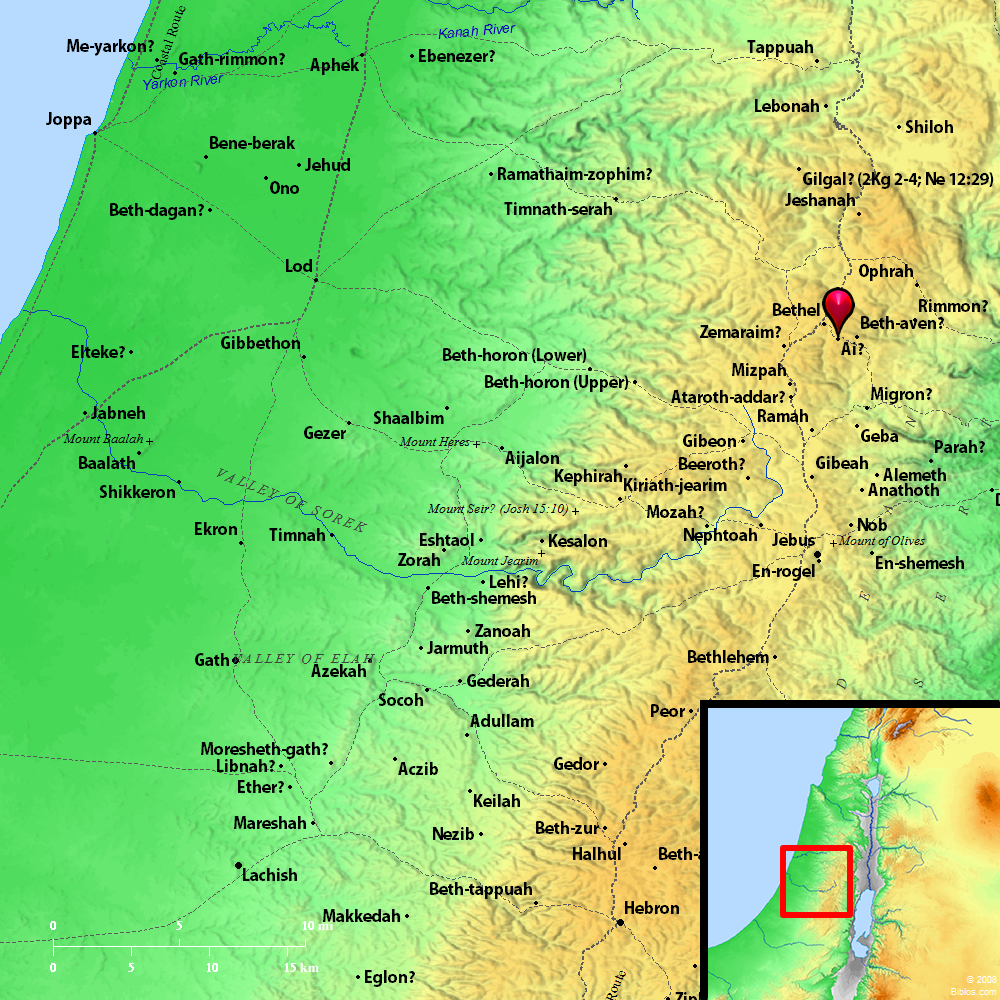 ---
Maps Created using Biblemapper 3.0
Additional data from OpenBible.info
---
You are free to use up to 50 Biblos coprighted maps (small or large) for your website or presentation. Please credit Biblos.com.
Occurrences
Joshua 7:5
The men of Ai struck about thirty-six men of them, and they chased them from before the gate even to Shebarim, and struck them at the descent. The hearts of the people melted, and became like water.
Joshua 7:7 Joshua said, "Alas, Lord Yahweh, why have you brought this people over the Jordan at all, to deliver us into the hand of the Amorites, to cause us to perish? I wish that we had been content and lived beyond the Jordan!
Encyclopedia
SHEBARIM
sheb'-a-rim, she-ba'-rim (ha-shebharim; sunetripsan): After the repulse of the first attack on their city the men of Ai chased the Israelites "even unto Shebarim" (Joshua 7:5). the Revised Version margin reads "the quarries"; so Keil, Steuernagel, etc. Septuagint reads "until they were broken," i.e. until the rout was complete. The direction of the flight was of course from Ai toward Gilgal in the Jordan valley. No trace of such name has yet been found.
Strong's Hebrew
H7671: Shebarim
perhaps "quarries," a place near Ai