Atlas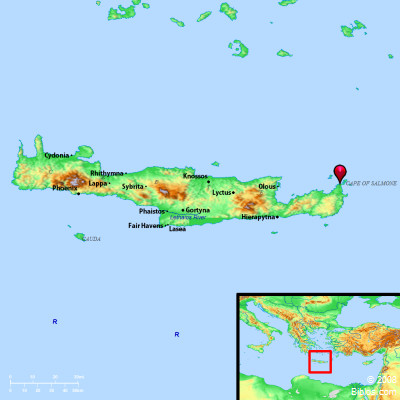 ---
Maps Created using Biblemapper 3.0
Additional data from OpenBible.info
---
You are free to use up to 50 Biblos coprighted maps (small or large) for your website or presentation. Please credit Biblos.com.
Occurrences
Acts 27:7
When we had sailed slowly many days, and had come with difficulty opposite Cnidus, the wind not allowing us further, we sailed under the lee of Crete, opposite Salmone.
Encyclopedia
SALMONE
sal-mo'-ne (Salmone): Acts 27:7.

See PHOENIX.
---
SALMO'NE, a promontory on the eastern extremity of Crete, now Cape Sidero. See Map No. 7.
Strong's Greek
G4534: Salmn
Salmone, a promontory of Crete