Atlas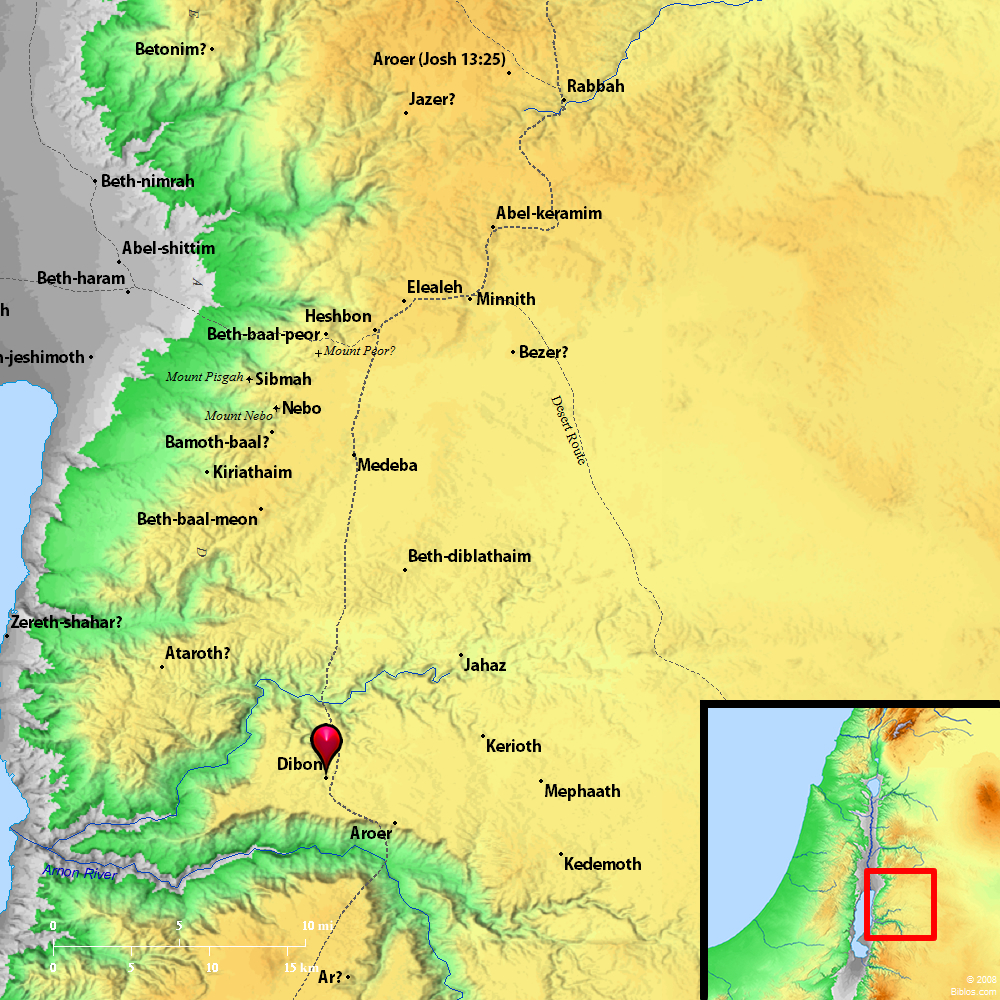 ---
Maps Created using Biblemapper 3.0
Additional data from OpenBible.info
---
You are free to use up to 50 Biblos coprighted maps (small or large) for your website or presentation. Please credit Biblos.com.
Occurrences
Jeremiah 48:22
and on Dibon, and on Nebo, and on Beth Diblathaim,
Encyclopedia
BETH-DIBLATHAIM
beth-dib-la-tha'-im (beth dibhlathayim; oikos Deblaithaim, literally, "house of Diblathaim"): A town in Moab mentioned with Dibon and Nebo (Jeremiah 48:22). It is probably identical with Almondiblathaim (Numbers 33:46 f). Mesha claims to have fortified it along with Mehedeba and Ba`al-me`on (see MOABITE STONE). The place is not yet identified.
Strong's Hebrew
H1015: Beth Diblathayim
a place in Moab