Atlas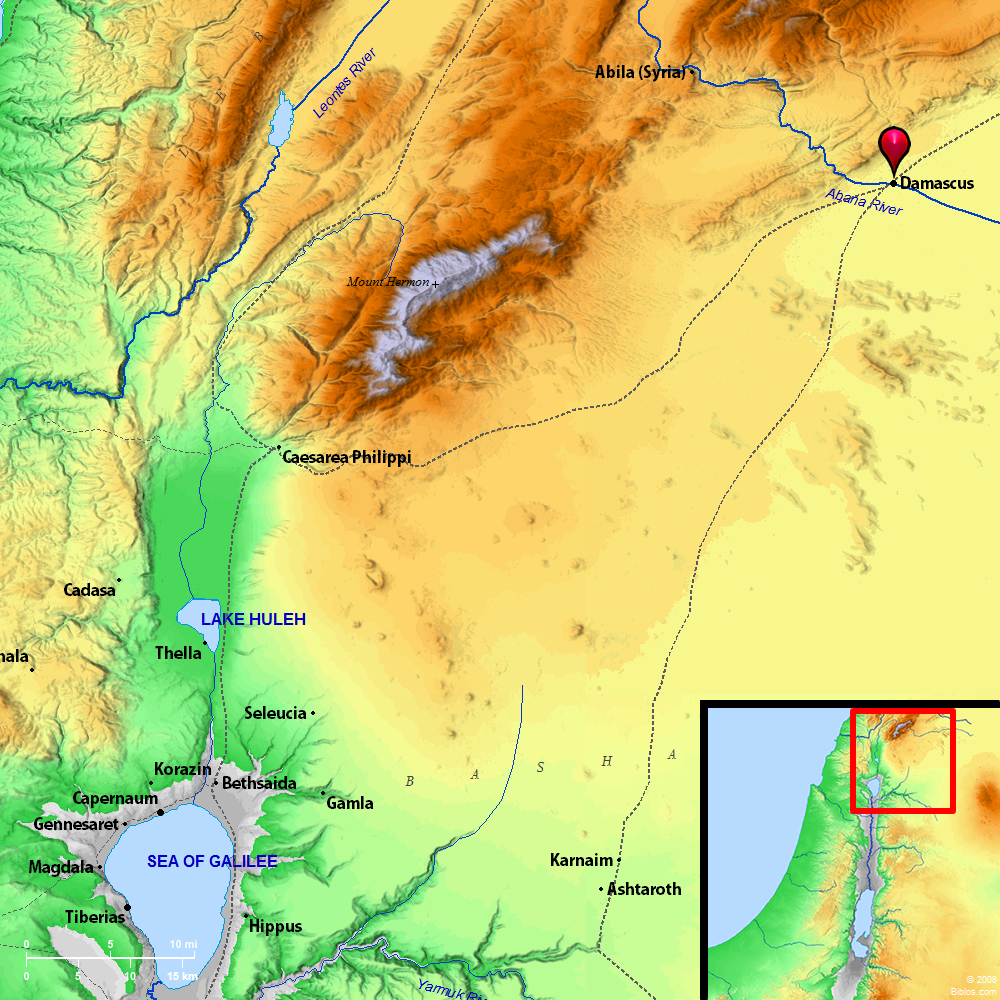 ---
Maps Created using Biblemapper 3.0
Additional data from OpenBible.info
---
You are free to use up to 50 Biblos coprighted maps (small or large) for your website or presentation. Please credit Biblos.com.
Occurrences
Amos 1:5
I will break the bar of Damascus, and cut off the inhabitant from the valley of Aven, and him who holds the scepter from the house of Eden; and the people of Syria shall go into captivity to Kir," says Yahweh.
Encyclopedia
BETH-EDEN
beth-e'-den (Amos 1:5 King James Version, margin; English Versions of the Bible "house of Eden").

See CHILDREN OF EDEN.
Strong's Hebrew
H1040: Beth Eden
"house of pleasure," a place in Aram (Syria)