Atlas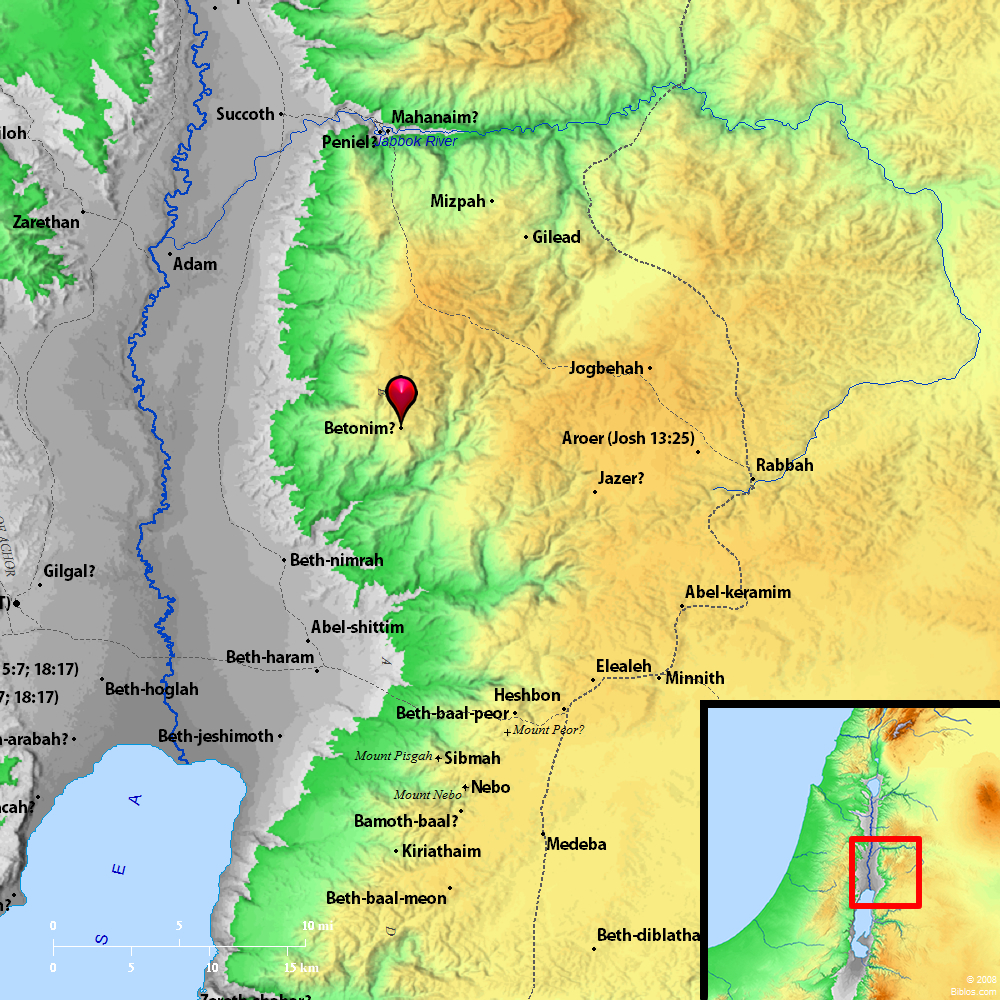 ---
Maps Created using Biblemapper 3.0
Additional data from OpenBible.info
---
You are free to use up to 50 Biblos coprighted maps (small or large) for your website or presentation. Please credit Biblos.com.
Occurrences
Joshua 13:26
and from Heshbon to Ramath Mizpeh, and Betonim; and from Mahanaim to the border of Debir;
Genesis 13:3 He went on his journeys from the South even to Bethel, to the place where his tent had been at the beginning, between Bethel and Ai,
Encyclopedia
BETONIM
bet'-o-nim, be-to'-nim (beTonim; Botanei or Botanin): A town East of the Jordan in the territory of Gad (Joshua 13:26). It may be identical with BaTneh, about 3 miles Southwest of es-SalT.
Strong's Hebrew
H993: Betonim
a city of Gad