Atlas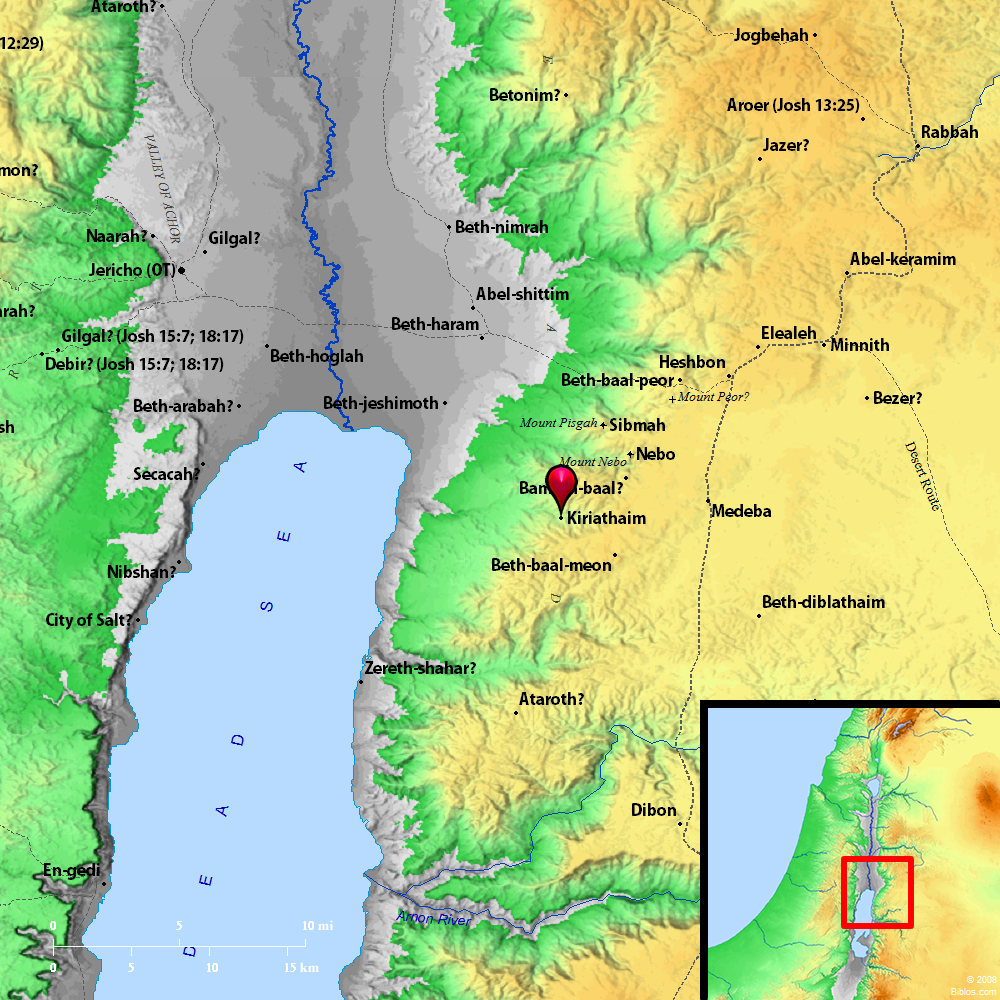 ---
Maps Created using Biblemapper 3.0
Additional data from OpenBible.info
---
You are free to use up to 50 Biblos coprighted maps (small or large) for your website or presentation. Please credit Biblos.com.
Occurrences
Genesis 14:5
In the fourteenth year Chedorlaomer came, and the kings who were with him, and struck the Rephaim in Ashteroth Karnaim, and the Zuzim in Ham, and the Emim in Shaveh Kiriathaim,
Encyclopedia
SHAVEH-KIRIATHAIM
sha'-ve-kir-ya-tha'-im (shaweh qiryathayim; en Saue te polei): Here Chedorlaomer is said to have defeated the Emim (Genesis 14:5). the Revised Version margin reads "the plain of Kiriathaim." If this rendering is right, we must look for the place in the neighborhood of Kiriathaim of Moab (Jeremiah 48:1, etc.), which is probably represented today by el-Qareiyat, about 7 miles to the North of Dibon.
Strong's Hebrew
H7741: Shaveh Qiryathayim
a plain East of the Jordan